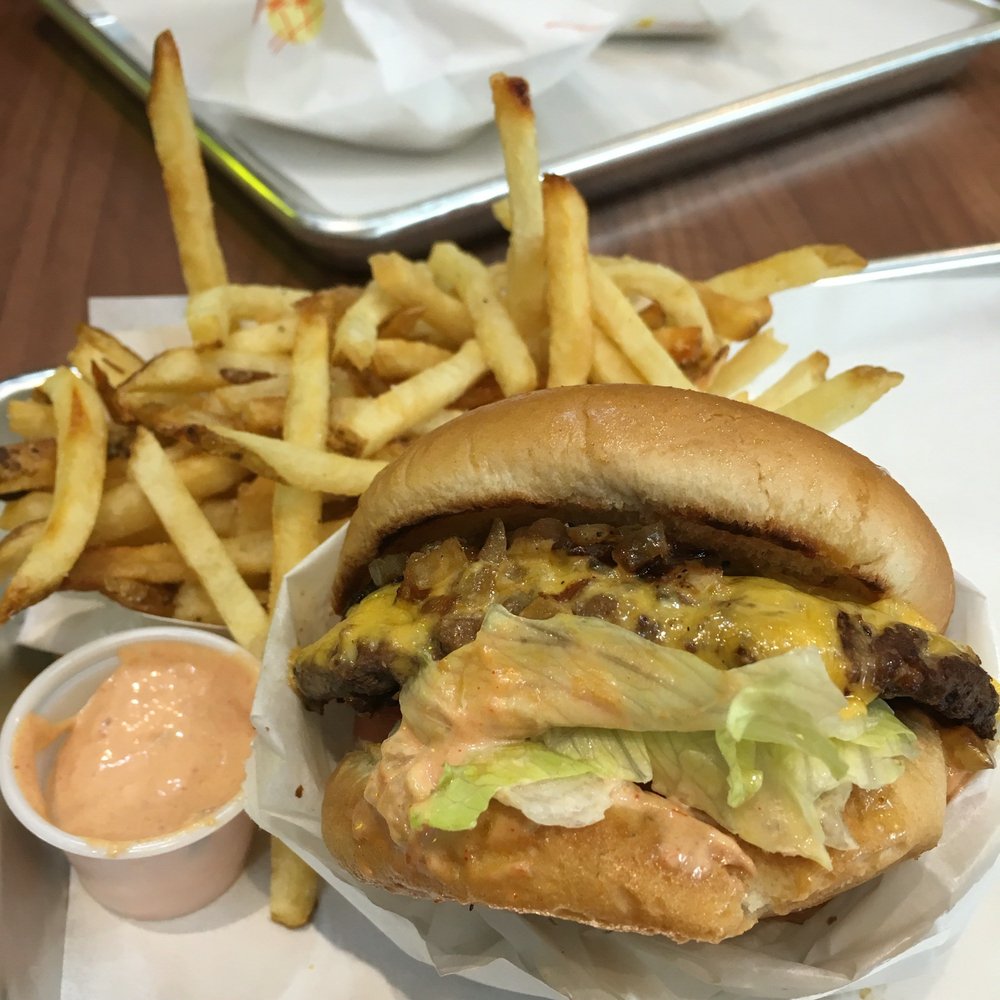 Happy almost February everyone! It's Katie, Mike and Jennifer's assistant, again. This month's adventure has taken me all over the Seattle area. Recently, the Seattle Times came out with an article titled, "Top 20 new cheap eats for 2016." So, I took it upon myself to try as many restaurants on this list as possible. So far, I have been to three of the twenty: El Sirenito, Jackson's Catfish Corner, and CaliBurger.
First, I visited El Sirenito in Georgetown right next door to Fonda La Catrina. I found out from the bartender that the restaurants are owned by the same people, but El Sirenito is more similar to a tapas restaurant. It is a small restaurant with plain wood siding, a wire fence in front and no sign on the building. (If you have never been to this area of town I suggest looking at Google Maps beforehand) Also, there is very limited parking in this area of Georgetown so I parked down the alley with everyone else. Inside El Sirenito it is very nice and a bit fancier with a bar and kitchen to your left and tables to your right. They also have a small area in back with a couple chairs and a fire. Once seated at the bar, I ordered chips and salsa, a shrimp taco and a rockfish taco. I

ordered the tacos because according to a yelp review this is the best fish taco place in all of Seattle. The chips were crunchy and tasted amazing with the salsa. I haven't had many fish tacos but these were so delicious! They bread the fish and top it with lettuce, tomatoes, onions and something pink. Then they layered it all on corn tortillas. It was wonderful and I would recommend this restaurant to anyone!
Second, Jackson's Catfish Corner is located in Rainier Valley. It is in a very residential neighborhood that I had never heard of. Beware that parking is very limited and the parking lot doubles as a car wash, which happened to be busy the day I went. The building isn't too big but the sign is definitely easy to spot. Now, to start this off I come from the land of Friday Night Fish Fry's so I love any kind of battered fish and I have had my fair share. However, comparing southern style catfish to a beer battered fish fry isn't easy. I ordered the catfish fillets and fries. They bread their catfish using corn meal, so it has a great crunch over the tender catfish. Another fact about this restaurant is that they use homemade tartar sauce. The tartar sauce is a reddish color because of the secrets spices they add. The catfish, tartar sauce, and fries were delicious. The catfish was perfectly breaded and cooked while the tartar sauce complimented it perfectly! I would definitely go to Jackson's Catfish corner again and maybe order some hushpuppies too!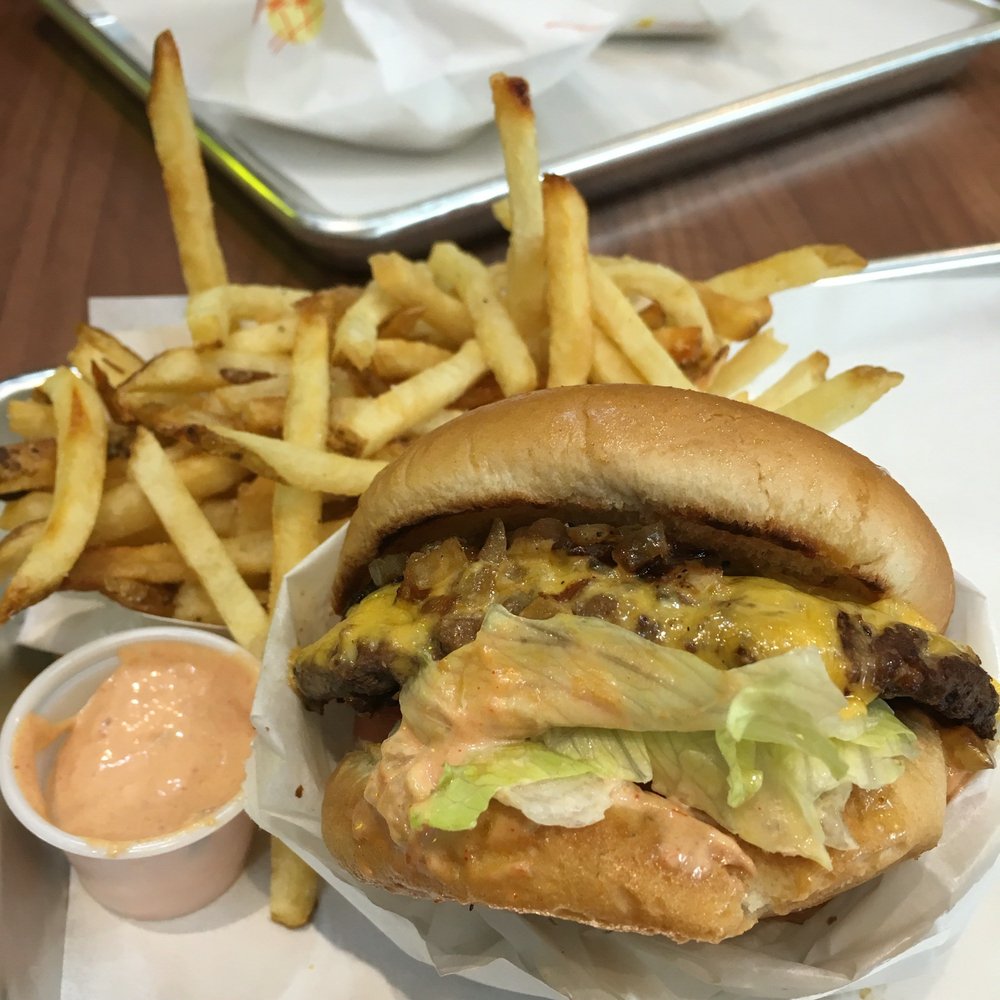 Lastly, CaliBurger is located in the U District. Almost everyone should know about CaliBurger in the U District because it is super similar to In-N-Out Burger. However, In-N-Out Burger hasn't made it far enough north yet, so we have to settle for this. In my opinion, it tasted exactly like In-N-Out Burger. I ordered the plain hamburger and fries. The fries looked like they were made from an actual potato and they were lightly salted. They complimented the burger perfectly. It's a good place to grab a burger if you are in the U District, but the Yelp reviews make me give it a second thought. It was good enough, but I've definitely had better burgers.
Overall, I would have to say that the best restaurant so far is El Sirenito. The tacos were so tasty and had lots of flavor. The chips and salsa were crispy and wonderful. Also, compared to the two other restaurants I tried the combined atmosphere, food and people made for a good time. I think El Sirenito would be a cool place to grab a drink in the summer and hang out by the fire. However, I still have seventeen more restaurants to try so this opinion may change as I go.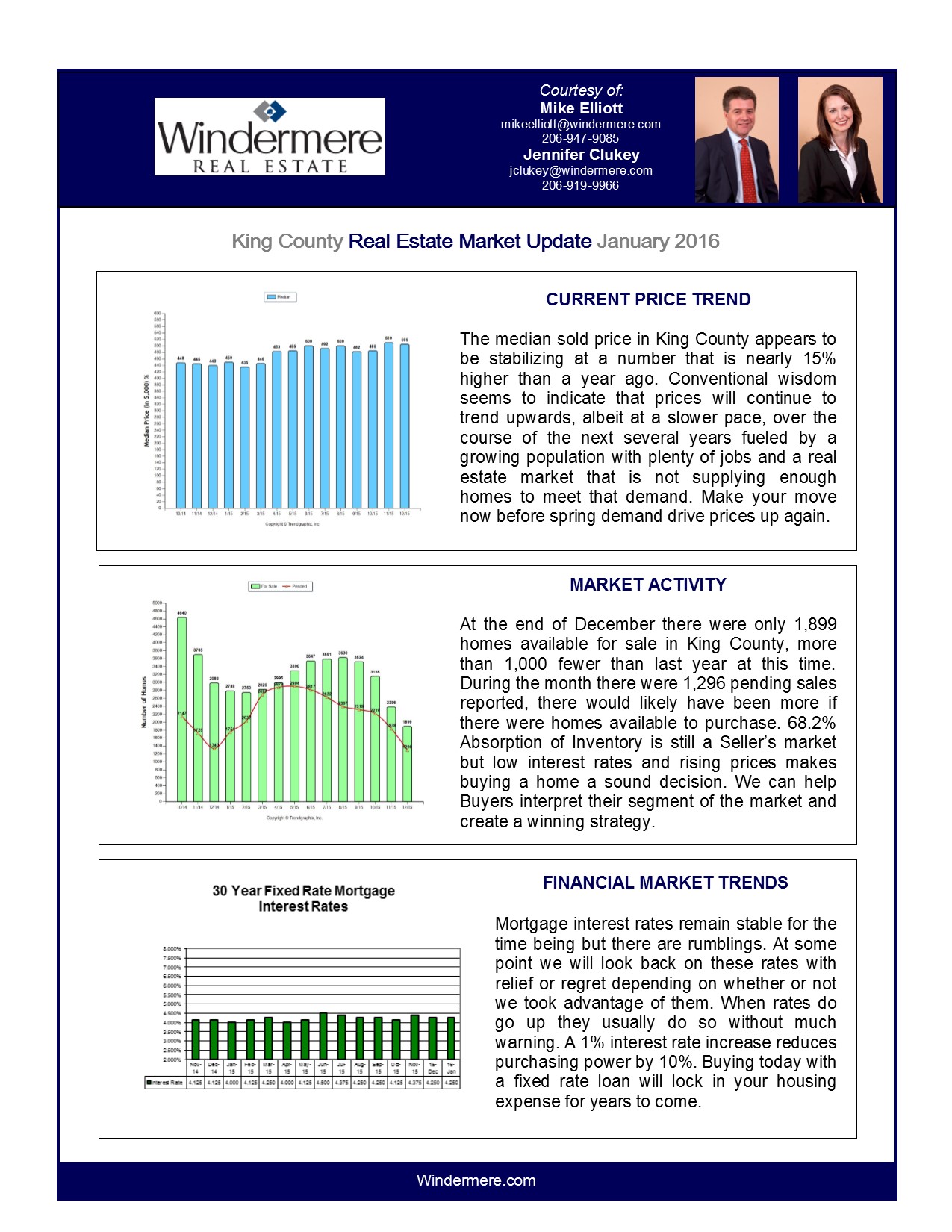 Check out this months King County Market Update. Click to make the image bigger and check out our blog at the same time!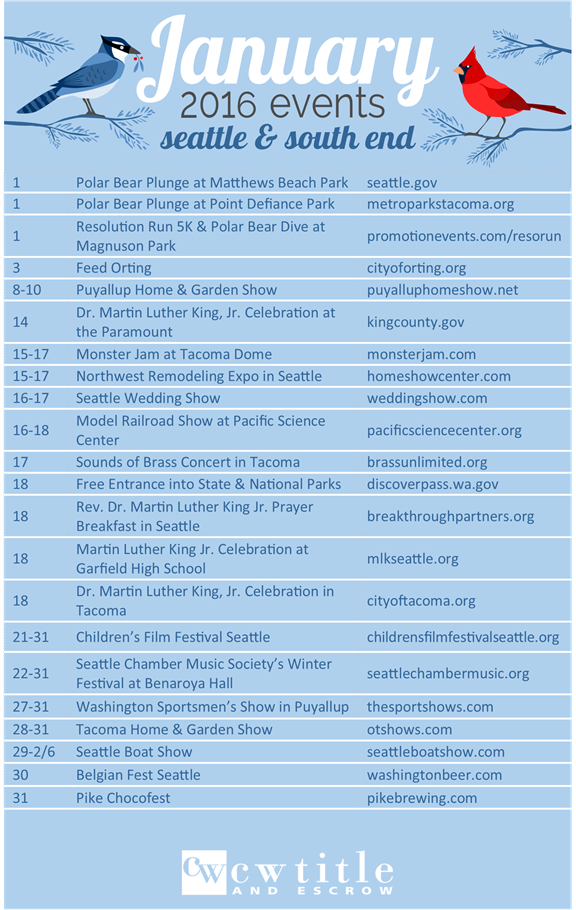 Here are your area events for the month of January! Click on the image to make it larger and check out our blog!