I was just working on our market update for this month and was struck by the fact that with 2 million people living in King County, there are only about two thousand homes available for sale … come on people time to move – Mike.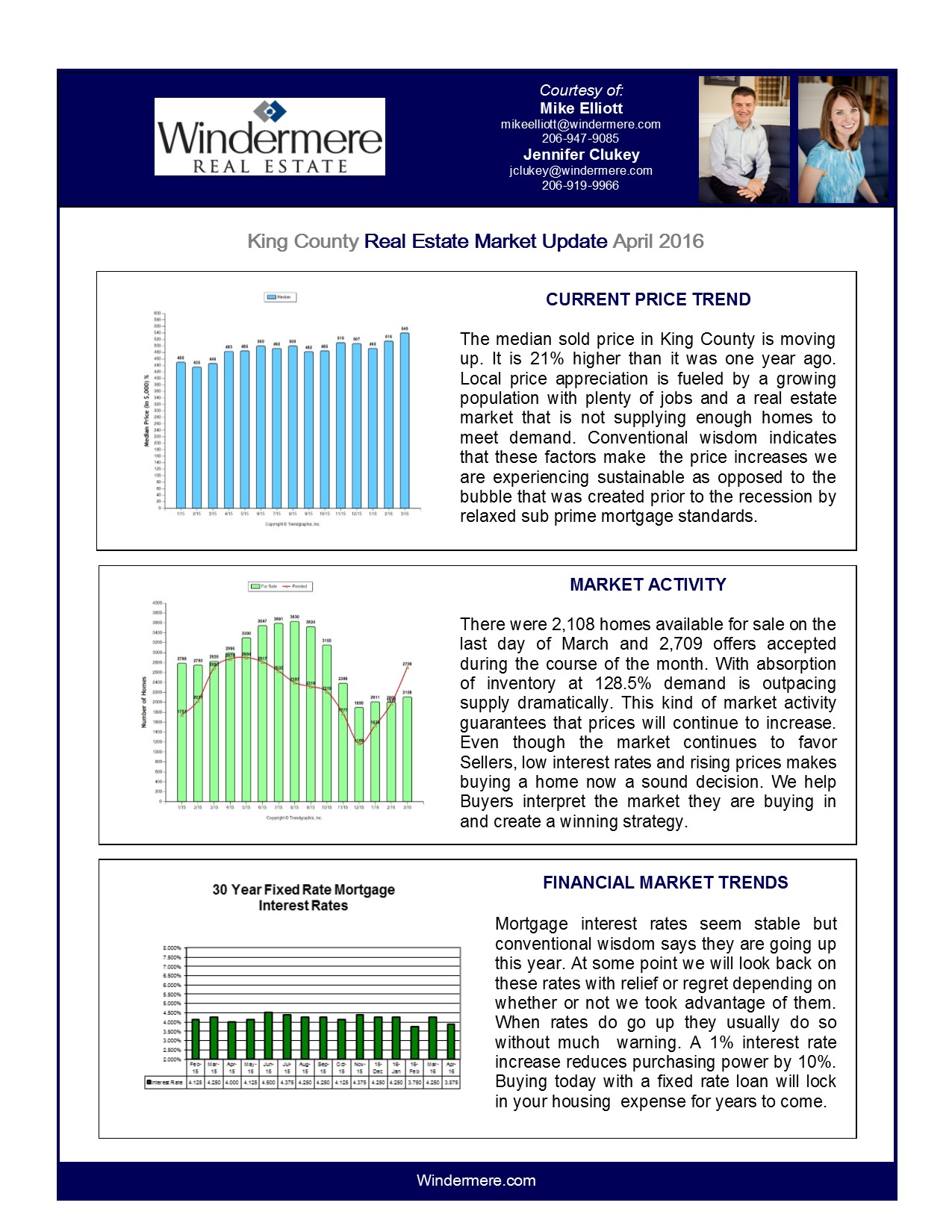 Check out this months King County Market Update. Click to make the image bigger and check out our blog at the same time!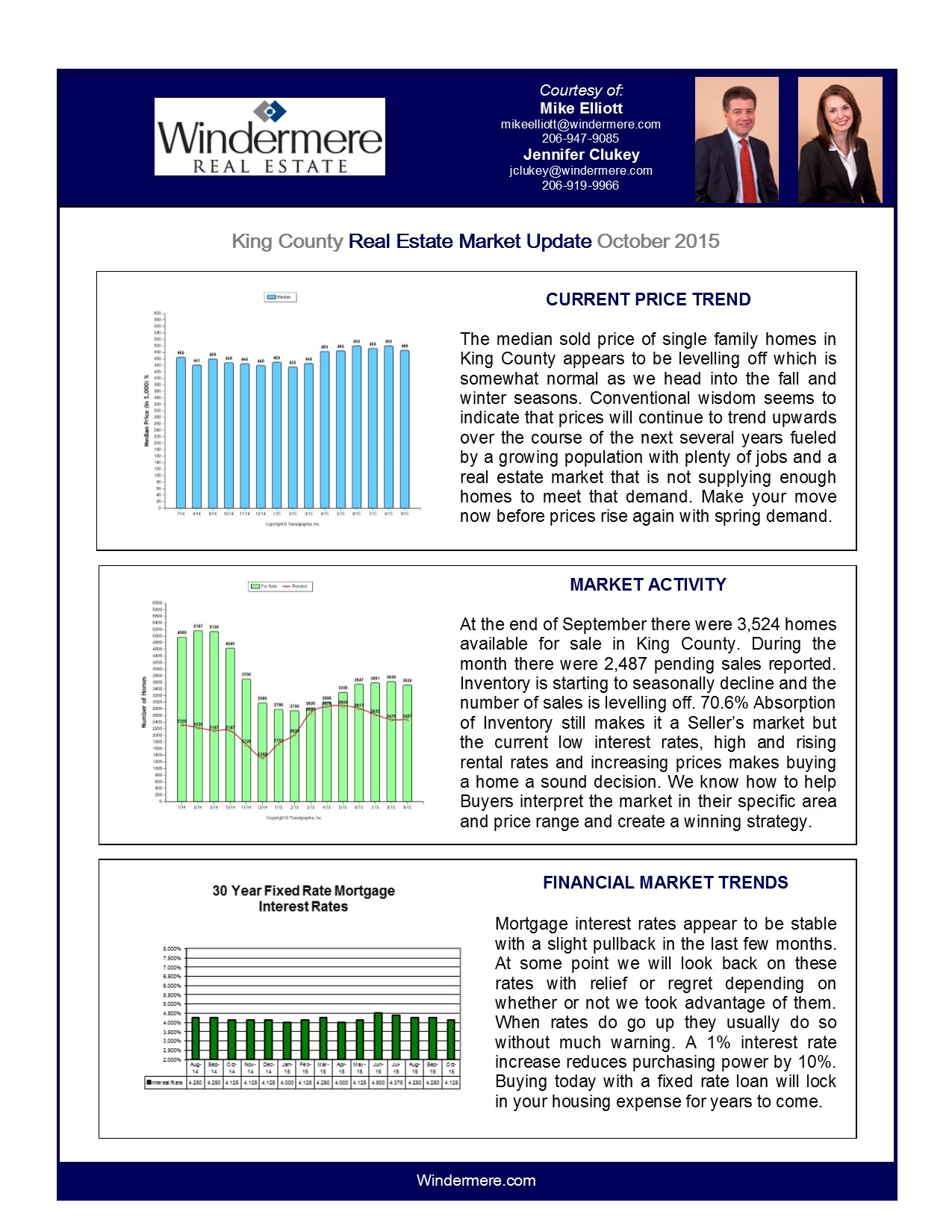 Check out this Market Update to see what prices are doing in the King County area. Click the picture to make it larger.