it's time to take a second look- at our blog post this month! Check out the infographic below that's all about Renton! Let us know what you think in the comments below!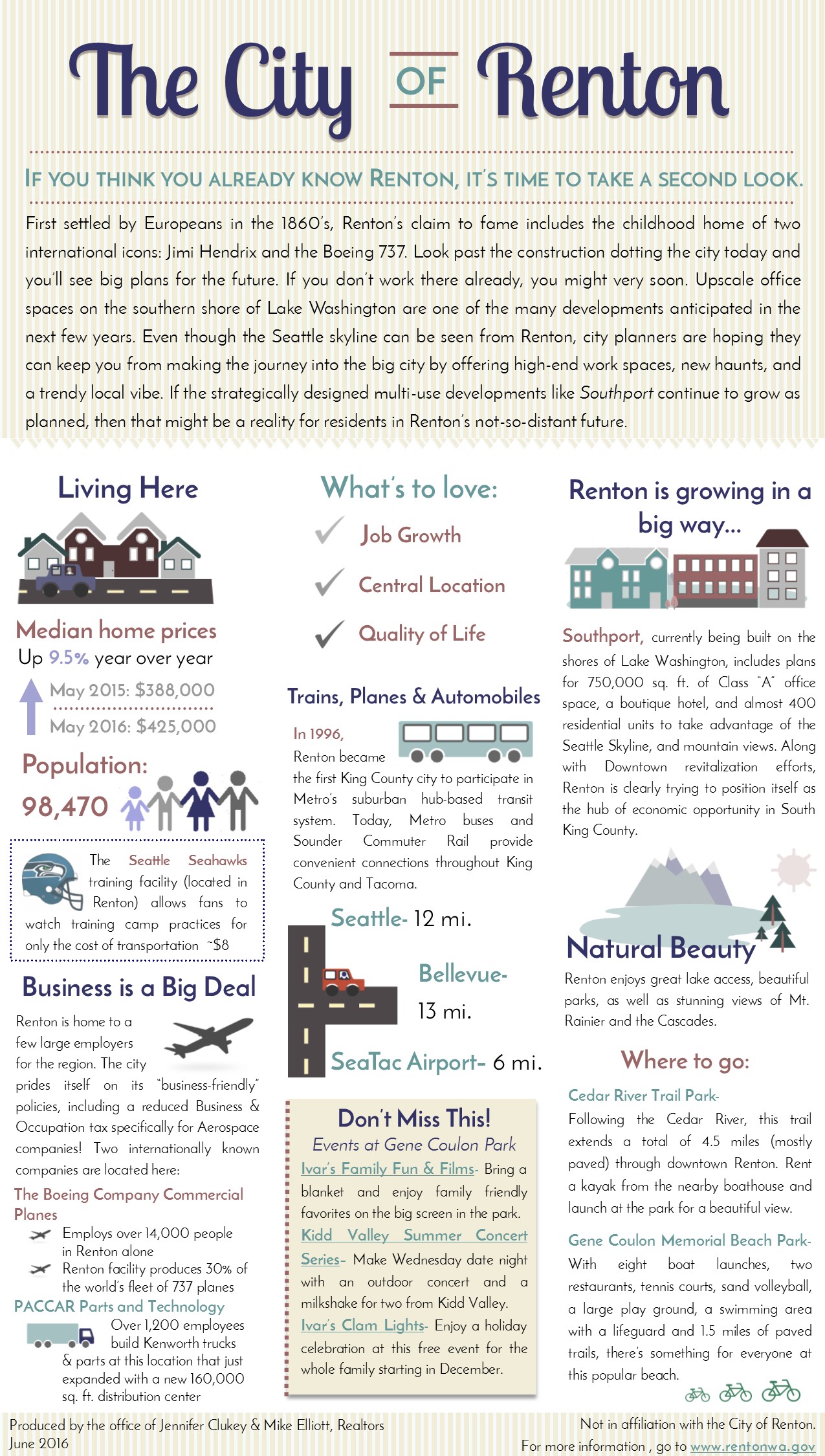 Hello everyone!
I've decided to do a blog series that spotlights a few unique aspects of the cities that make up the Greater Seattle Area. Feel free to pass this infographic along if you know anyone who is moving to the area or just wants to learn more about Covington.
I'd also love to hear your feedback. Did I leave out your favorite thing about Covington? Let me know!
Look out for our next city spotlight: Renton, Washington. (If you have any great tips about Renton, send me a message.)
-Jen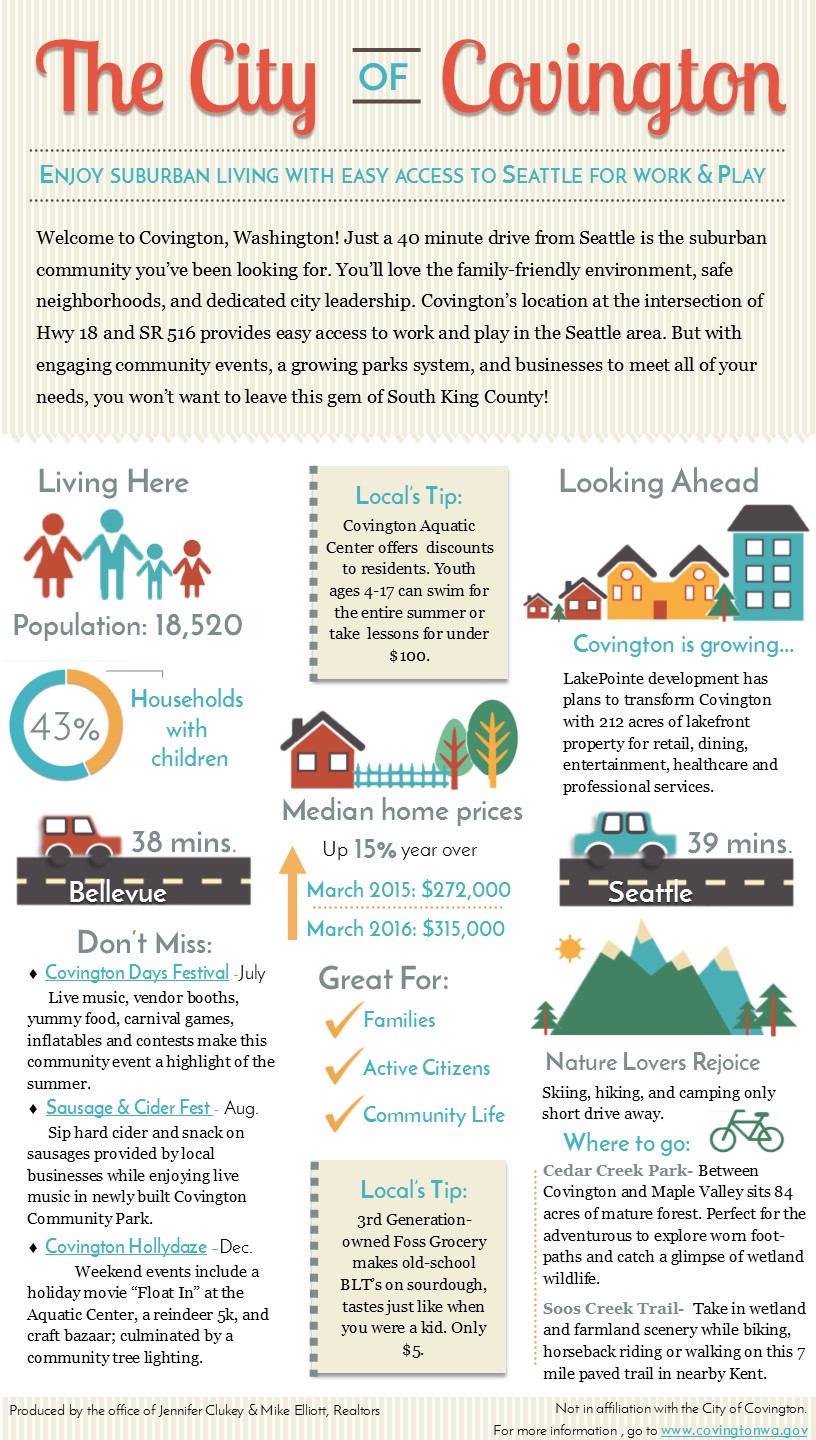 Posted on April 28, 2016 at 10:33 pm
Jennifer Clukey
Posted in
City Series
Tagged

city events, covington, covington wa, covington washington, greater seattle area, King County, live in covington, moving to covington, Seattle, south seattle